MISSION
Interdisciplinary research within the fields of philosophy, natural science, physics and mathematics are primary objectives of the CPN. The Center is also committed to popularising science in a form accessible to the broad public through seminars, open lectures or conferences.
The CPN task is, in particular, to organize and develop local, national and international cooperation by researchers representing various fields of natural sciences, mathematics, science historians and philosophers of science and representatives of external environments interested in implementing the system of Open Access to Science in the implementation of interdisciplinary research projects and research.
The Center cooperates with the Parisian Laboratoire SPHERE, Sciences, Philosophie, Histoire – UMR7219, operating within Centre national de la recherche scientifique, CNRS as well as Munich Center for Mathematical Philosophy, at Ludwig-Maximilians-Universitaet Muenchen.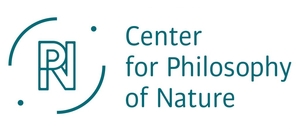 ORGANISATIONAL

STRUCTURE

The CPN is headed by the Director and comprises Scientific Council, International Scientific Council as well as honorary and ordinary members. The CPN is open in its character and welcomes researchers interested in active participation in its work.

Director of the Center
prof. dr hab. Elżbieta Jung (Faculty of Philosophy and History)

Scientific Council

FACULTY OF PHILOSOPHY AND HISTORY
dr Joanna Papiernik
dr Robert Podkoński

FACULTY OF BIOLOGY AND ENVIRONMENTAL PROTECTION
dr hab. Michał Glądalski

FACULTY OF PHYSICS AND APPLIED INFORMATICS
dr Agnieszka Kijanka-Dec
dr Marcin Skulimowski

Honorary members

Honorary member of the Center may be a scientist conducting research in the field of one of the disciplines which the Center or a person from outside the scientific community deserves especially to promote the results of scientific research in the non-academic environment.

prof. dr hab. Paweł Maślanka (Faculty of Physics and Applied Informatics)

Ordinary members

An ordinary member of the Center may be a person interested in active participating in its activities, research workers representing various research perspectives and practical experience, doctoral students, business representatives, non-governmental organizations.

mgr Marcin Leszczyński (Faculty of Philosophy and History)
RESEARCH
The CPN is committed to conducting multidisciplinary research in the field of broadly understood issues:
history of natural sciences, in particular medical and philosophical anthropology, biology, physics and mathematics, as well as critical analysis of the history of these disciplines together with their methodology,
contemporary reflection on the achievements of the natural sciences, the philosophy of science, as well as the directions and paradigms of the development of research methods of natural sciences, in particular physics and biology,
philosophical issues in computer science, taking into account the contemporary philosophy of language and mind,
applications of information technology for the analysis of handwritten manuscripts of text messages,
formalization and translation into the modern language of mathematical symbolism of evidence and arguments presented in the works undertaking scientific issues from ancient times to the 17th century – scientific revolution.
NEWS AND EVENTS
Mgr Dariusz Gwis, senior lecturer at the University of Lodz Foreign Language Centre has been appointed an expert of SERMO
Mgr Dariusz Gwis, senior lecturer at the Foreign Language Centre of the University of Lodz, has been appointed a member of the expert team of…
17th century philosophy, its sources and continuations in natural sciences: Astronomy – Astrology – Medicine
The subject of this edition of the annual 17 th Century Philosophy Conference are the connections of seventeenth-century philosophy with early modern…
Conference on the relationships between philosophy and science in the 17th century
"17th Century Philosophy, Its Sources and Continuations in Natural Sciences: Astronomy - Astrology – Medicine" is a title of an international…
UL scientists with OPUS 19 and PRELUDIUM 19 grants
National Science Centre has announced results of their leading competitions – OPUS and PRELUDIUM. Among 213 financed projects there are 11 OPUS…
CONTACT
The CPN seat
(Institute of Philosphy, University of Lodz)
Lindleya 3/5
90-131 Lodz
III floor, room 318
E. cent.phil.nat@uni.lodz.pl
P. + 48 635 61 13